2019 Slammin' Jammin' New Year's Eve Hotel Party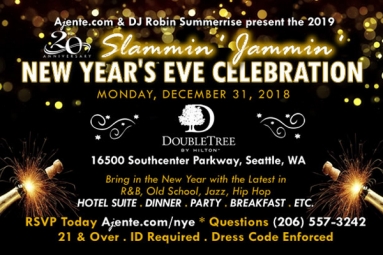 About this Event
Bring in the New Year with latest in R&B, Old School, Hip Hop, and Jazz. 21 & Over.
Hotel Suites (2 Spacious Rooms), Buffet Dinner, Party, and Breakfast packages available. Extra 3 Hours for Hotel Check Out!
RSVP Today! Hotel Suites are Selling Fast.
Early Bird Special - Save $50! See website for more details.
Hotel Check-In 3:00 PM - Checkout 3:00 PM
Dinner 7:00 PM
Party 9:00 PM - 2:00 AM
Breakfast 6:00 AM - 12:00 PM
EVENT TITLE & ADDRESS
STARTS FROM